Product Catalog & Brochures
View and Download additional product information
Waterproof Rollers
Information about our rollers that can be used around water.
Low-Temp Rollers
Information about our rollers capable of performing in low temperatures.
Driver Card Options
View options for our driver cards, including inputs, outputs and brake options, and the appropriate part numbers.
HBM to IB-E Connection
Connect the HBM-604B and the IB-E03B or IB-E04F driver cards in an application.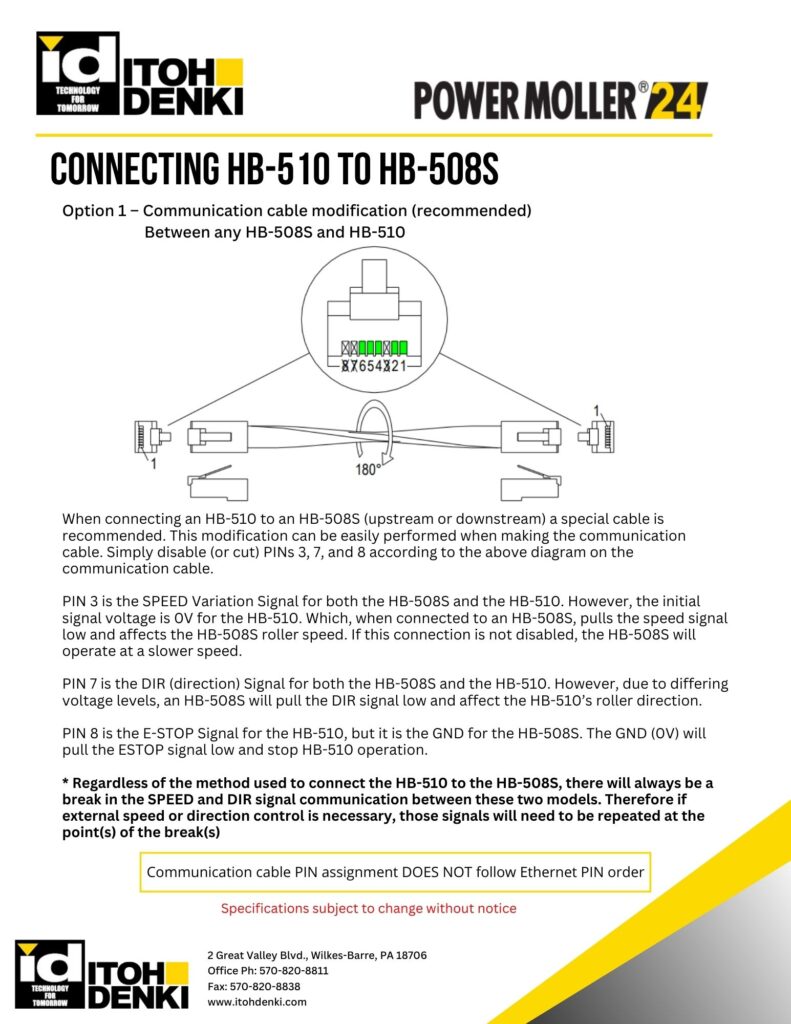 HB-508 to HB-510
Connect the HB-508 driver card to its replacement, HB-510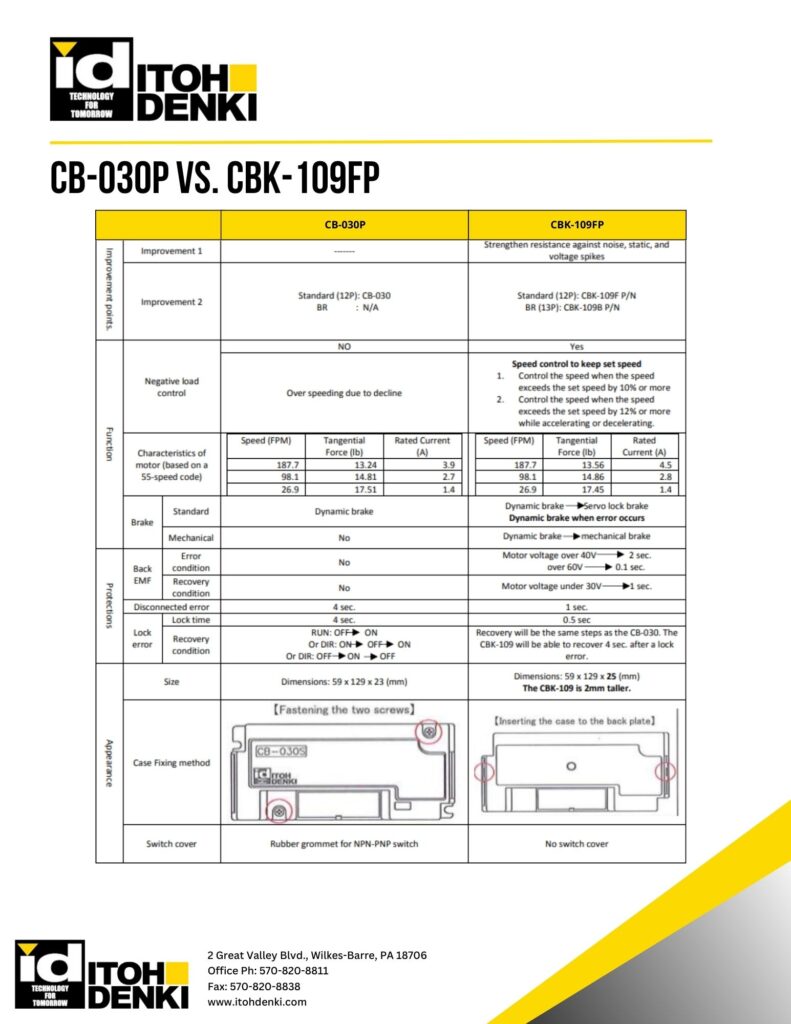 CB-030 to CBK-109
Compare the CB-030 driver card with its replacement, CBK-109.
IB-E03 Comparison
Compare the IB-E03B, IB-E03A, and IB-E03D driver cards with features and drawings.
F-RAT Comparison
Features of the F-RAT-NX75 and F-RAT-U225 modules.
HB-510 Comparison
Features and drawings of the HB-510P and HB-510PR.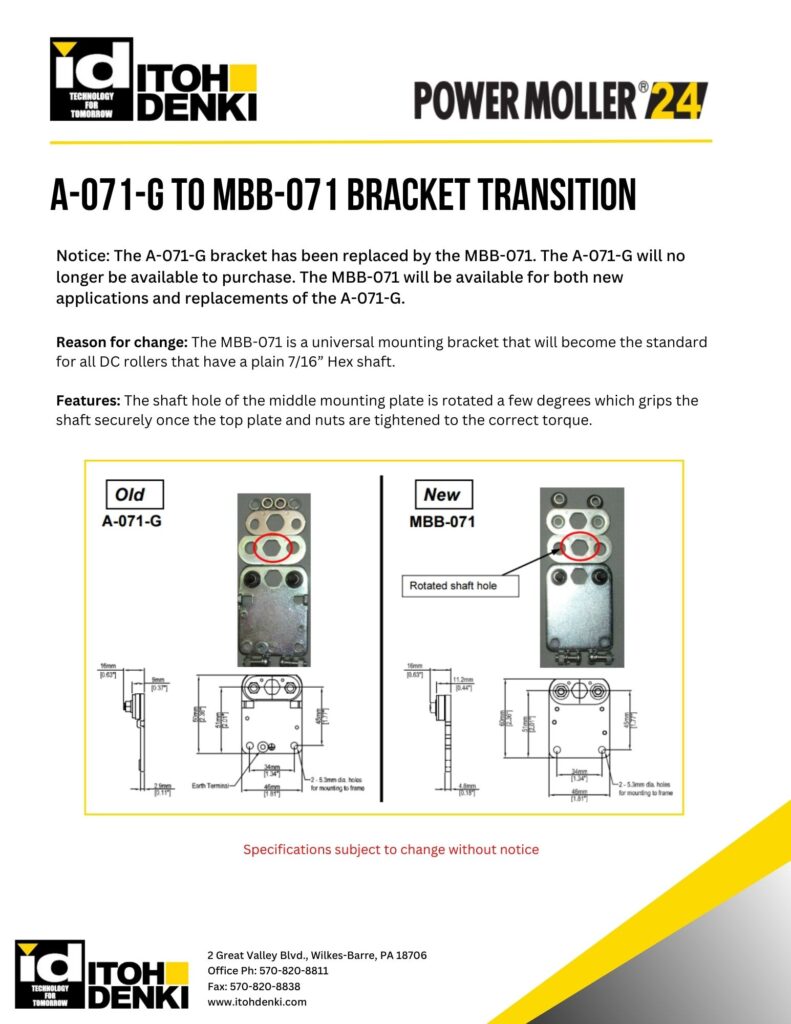 A-0X1-G to MBB-0X1 Transition
Information about replacing the A-071-G and A-081-G mounting brackets with MBB-071 and MBB-081.
MBB and MBC Bracket Comparison
Features of the MBB and MBC mounting brackets.