Itoh Denki Europe Opens New Show Room in Amsterdam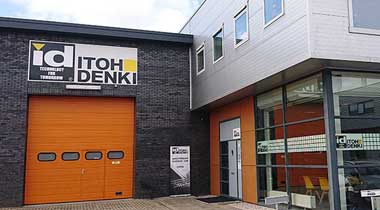 Amsterdam, Netherlands– Itoh Denki USA's sister company, Itoh Denki Europe, opened a show room in Amsterdam for their customers to discover Itoh Denki's latest motorized roller based conveyor solutions.
The new facility includes a system that displays Itoh Denki's complete modular conveyor system, idPAC. The system also features elements such as Itoh Denki's Vertical Sortation System, also known as VSS, and the newly released Ball Sorter Module. Visitors to the facility are able to view the products in action and also learn about the expansive Itoh Denki product line.
Itoh Denki has been repairing, designing and manufacturing electric motors for over 70 years. In 1996, Itoh Denki USA Inc. was established to meet the needs of the growing motor driven roller market in the United States. Today, Itoh Denki USA Inc. has the largest installed MDR base across the United States with more than 10,000,000 rollers installed in various establishments across the country.