New Products
DC Rollers
AC Rollers
Networked Cards
Hybrid Cards
Driver Cards
Brackets
Terminal Blocks
Other Products
TECH SUPPORT
ITOH NEWSWIRE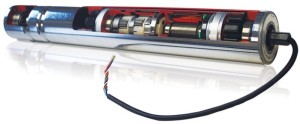 ITOH DENKI was founded in 1946. We started out as a small shop repairing conventional motors and soldering tools. From these humble roots, we expanded into the design and sale of our own electric motors. In 1975, we developed the motorized conveyor roller. It consisted of a standard conveyor roller tube with our own electric motor and gearset inside. These first revolutionary products were AC powered. Throughout the years we have continued to produce these high quality AC powered rollers and have added a more economical and powerful 24V DC product line;
.
The
provides a safe and energy efficient alternative to conveyors traditionally powered by large electric motors. Our
reduce noise levels in facilities. They only operate when needed (Run-On-Demand), thus reducing your facility's energy costs by eliminating empty conveyors that are running continuously. Our PowerMollers can be used in almost any application. In addition to our standard and high torque
, we even have units designed for low-temp and wash-down applications. If your company moves alot of product on pallets, we even got you covered there too!
For your next project, think ITOH.
After all, we not only sell motorized rollers…..WE Invented The Technology!
---
UPCOMING EVENTS
Visit us at BOOTH #626
---
10 Million PowerMollers, Installed in over 5000 facilities, in 40 countries!
For the last 39 years we have been the proven leader in the development and manufacture of superior motorized rollers and components. This history provides you confidence in all of your conveyor applications and designs. A confidence based on the component integrity offered by the only sole source motor and control manufacturer in the industry.
Don't take our word, see what our customers have to say.